If you love the Pacific Northwest but you don't want to be in the heart of the city, Magnolia may be the perfect place to plant roots. Established in 1891, it's the second largest neighborhood in Seattle, and there's plenty to see and do without leaving this quiet suburban community. Let's look at some of the reasons residents love living here, and why people are flocking to the area to
purchase Magnolia homes
.
Easy commute
Seattle's workforce is booming, and it's home to ten Fortune 500 companies. Many people commute to the city each day for work, and return to their outlying suburban communities at night. If you plan on making the commute to Seattle each day, it's important to purchase a home that's conveniently located near your workplace, so you do spend hours in the car or on public transit each week. Magnolia is located just northwest of downtown Seattle, and it's connected to the city by three different bridges. If you choose to commute by car, you can expect your drive to be a quick 15 to 25-minute commute to the heart of the city, and by public transit, your ride will last around 30 minutes. When it comes to big city commutes, it doesn't get much faster or easier than if you're living in Magnolia.
Beautiful water views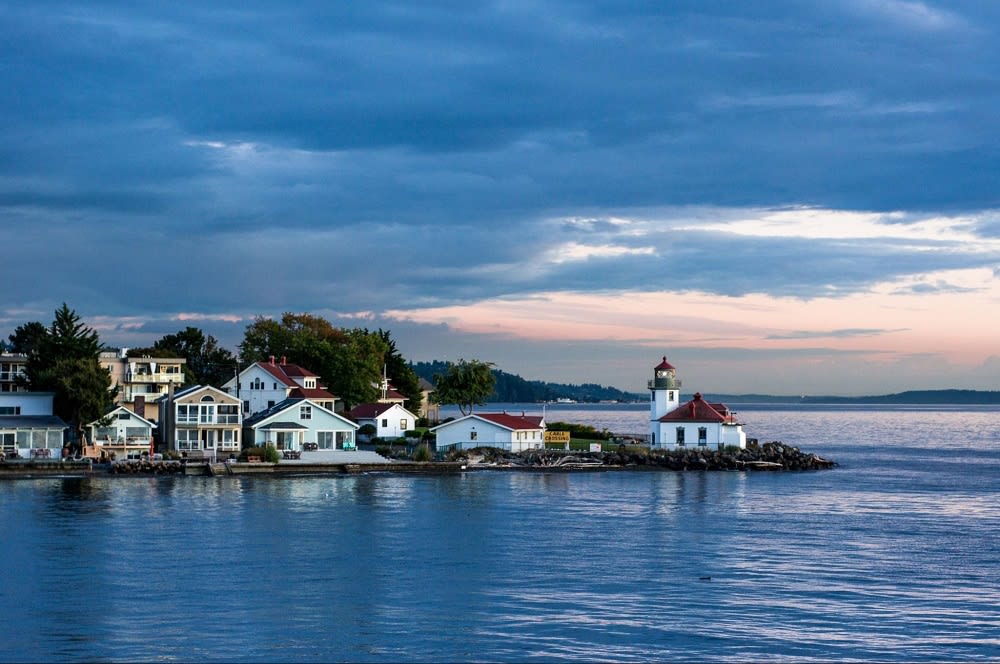 Magnolia is a peninsula that's surrounded on three sides by water. The south, west and north sides of Maglia are bordered by Elliot Bay, Puget Sound and Salmon Bay, providing breathtaking views from all angles of the water, mountains, and the city skyline. There are several places that have panoramic views of the surrounding landscape, including Discovery Park, Magnolia Park, and the West Point Lighthouse, where ships are guided to shore each night. Residents in Magnolia can take in these lovely views whenever they'd like, and most are just a hike or bike ride away from home.
Discovery Park
A large portion of the peninsula contains
Discovery Park
, which was formerly Fort Lawton, a U.S. Army post. Today, it spans 534 acres of grassy green space for residents to explore. Several old officer's quarters are still standing throughout the park, and there are seven miles of trails to hike throughout the park's meadows and tree-peppered grounds. As Seattle's largest park, Discovery Park is located on the Magnolia Bluff, overlooking Puget Sound, and providing extraordinary views of the Olympic and Cascade mountains.
The park offers a peaceful escape from the hustle and bustle of the city, and Magnolia is an extension of this charming oasis. Stroll through one of its many trails to picnic on the beach or spend the day at the all-inclusive playground located in the center of the park.
Quiet suburban living
Although it's just 4.5 miles northwest of Seattle, Magnolia feels like it's worlds away. Since the neighborhood is partially secluded from downtown, it can only be accessed by three bridges that connect it to Seattle. This allows Magnolia to be a peaceful, serene neighborhood that's packed with suburban charm, and it isn't packed with visitors and excessive traffic. The quiet neighborhood streets are perfect for walking your dog after work or chatting with neighbors after a long day in the city.
West Point Lighthouse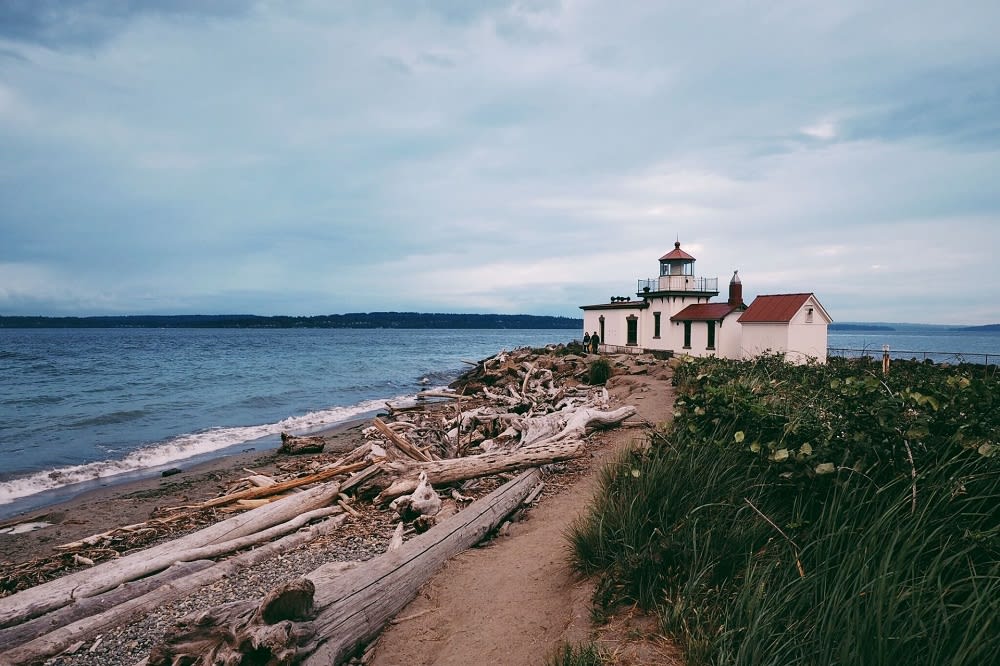 Located in Discovery Park,
West Point Lighthouse
is a tourist destination and photograph-worthy spot to explore. Residents in Magnolia can hike to the lighthouse to enjoy exquisite views of the Puget Sound and watch sailboats as they slowly move across the water. The rocks make the perfect spot to relax as the sun sets over the water on a breezy evening.
Discovery Park's Visitor Center has staff who are happy to help you find the right trail that leads to the lighthouse, and back up the bluff to your car, but it can be a strenuous hike. Luckily, the Visitor Center offers parking permits for people with disabilities or small children to park right near the lighthouse.
Grab a bottle of wine and a charcuterie board and make it a date night at the lighthouse, or bring the kids along for a hike they'll never forget.
Excellent food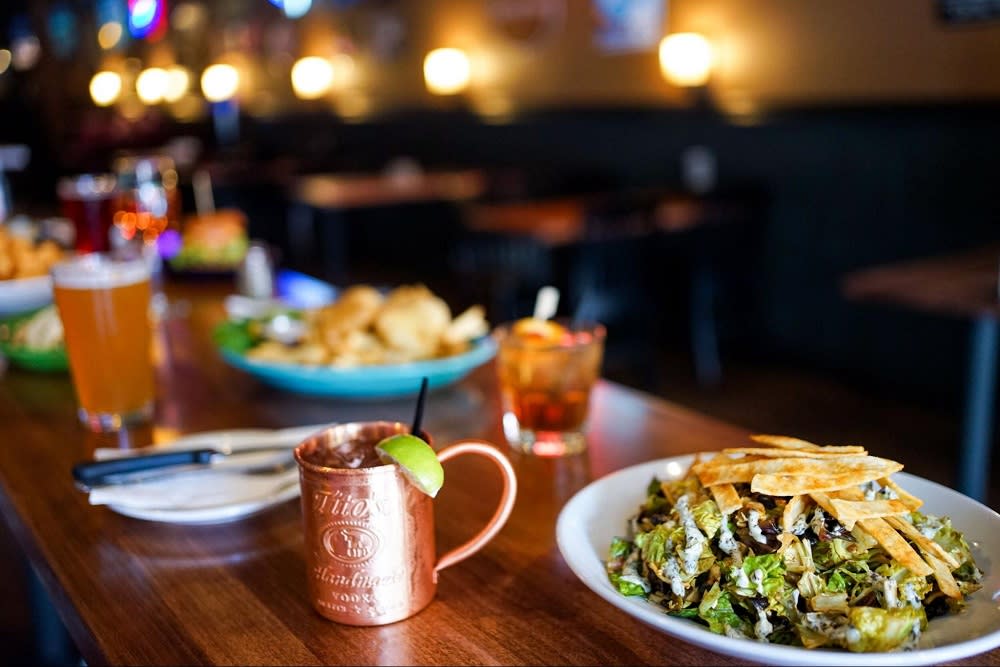 In The Village, as the locals call it, there are plenty of restaurants to try. El Ranchon Family Mexican Restaurant recently celebrated 25 years in Magnolia, and it's a favorite spot for locals to gather in booths around piles of tacos and refreshing margaritas.
Mondello Itallian Restaurant
is a more upscale dining option that's the perfect place to meet your partner for dinner and drinks. At Mondello, you can dine al fresco, while sipping wine and enjoying homemade Italian pasta in the heated outdoor dining area. Another restaurant, the
Magnolia Village Pub
offers American fare in a fun and relaxed environment that welcomes the whole family. Here, you can watch the latest game, grab drinks with friends, or bring the kids for burgers and fries.
If you're looking for an authentic and mouth-watering spot for breakfast, Magnolia does not disappoint. At
Petit Pierre Bakery
, residents can purchase fresh, handmade pastries and sweets that are crafted with the highest-quality ingredients. Try a French butter croissant or a warm apple turnover and pair it with a fresh cup of coffee to take along your morning commute.
Photo Courtesy of Petit Pierre Bakery
No matter what you're craving, you won't have to leave Magnolia to find your favorite entree. From fine dining to fast food, and Mexican, Italian or Asian fare, there is a surprisingly large variety of restaurant options in the neighborhood, making it easy to live, socialize and thrive in Magnolia.
Beautiful beaches
Since the neighborhood is on a peninsula, it's no surprise that there are several beaches to explore in Magnolia.
West Point Lighthouse Beach
is located near the lighthouse in Discovery Park. There is limited parking that's reserved for families with children or people with disabilities. Pick up a parking pass at the Visitor Center or hike to the beach on foot. During the summer, the city also offers a free shuttle that takes residents to the beach on scheduled Saturdays.
Magnolia Park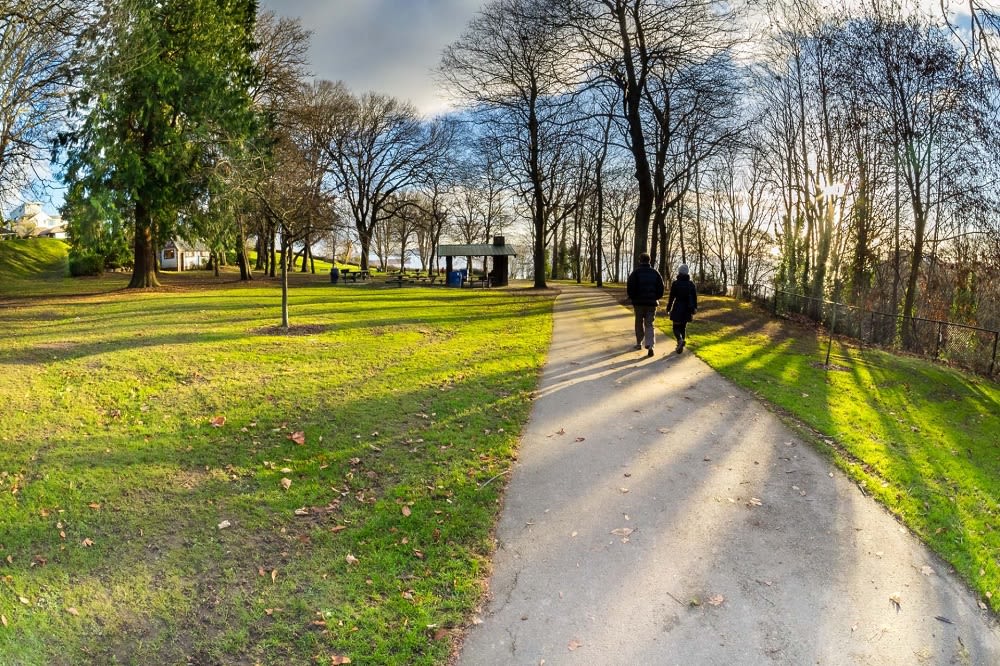 Photo Courtesy of Magnolia Park
Located on the Magnolia Bluff,
Magnolia Park
offers breathtaking views of Puget Sound. At just over 12 acres, this park is filled with shade trees and has everything you need to enjoy a picnic lunch. From the bluff, you have a clear view of Mount Ranier and the city's skyline, and there are plenty of picnic tables where you can sit and relax. Across the street, community tennis courts are available for playing a round with friends
Named after the neighborhood where it resides, Magnolia Park actually has no magnolia trees on its property. In fact, the neighborhood was mistakenly named Magnolia when Captain George Davidson of the U.S. Coast Survey accidentally mistook madrona trees for magnolias and named the neighborhood in 1856. Although Magnolia trees do line McGraw Street near The Village, there aren't many of them throughout the neighborhood.
Shopping
With access to the big city, you may not think shopping in your neighborhood is a selling point, but Magnolia offers a unique variety of local and big box shopping that make it easy to get everything you need right in your own neighborhood. Shop local at
Magnolia's Bookstore
, where you can find an eclectic variety of bestsellers and the classics, and a staff who's eager to talk about books. Independently owned and operated in Magnolia since 1992, you can shop here knowing you're supporting your local community.
Modele's Home Furnishings
is a high-end consignment furniture store that's been serving Magnolia since 1995. Locals enjoy shopping here since the inventory is constantly changing.
Bell'Occhio
is another high-end consignment furniture store in Magnolia that's a must-see for new homeowners who are looking to furnish their space.
At
Sacred Circle Gallery
, residents can view and purchase pieces from collections of Native American art.
Camparula Design Studio
is a local florist that creates beautiful boquets for pick up delivery to celebrate and commemorate life's biggest moments. Those with furry friends must visit
Pet Pros
. Here, the staff is not quiet about their love for animals of all kinds, and they make it their mission to provide everything your pet needs to live a happy, healthy life. The business won the Earth Hero Award in 2021, and residents are happy to support this local business.
If you love the Pacific Northwest, but you don't want to live in the heart of the city, we believe we've found Seattle's best kept secret. From luxury homes in Magnolia to condos and single family homes, Magnolia real estate is in high demand. This peaceful neighborhood is the perfect suburban spot to plant roots and raise a family, and it's close enough to work and play in the city, and return home to Magnolia at the end of the day.
If you'd like to learn more about real estate in Magnolia,
contact our office
today. Here at Mr. Magnolia Real Estate, we're committed to helping you find the perfect home to meet all your wants and needs.