All the discussion about the hot housing market is causing homeowners to put more thought into the value of their existing homes. Even if you are not considering a sale of your Magnolia real estate, the current low-interest rates create an opportunity to add value to your home. Investing in your home is a terrific strategy but it's essential you choose the right upgrades to be strategic.


These upgrades will not only lead to a higher sale price when you sell farther down the line but also increase the quality of life for everyone in your family. Finding the balance between the family's needs and future revenue can be challenging but there are key investment opportunities to consider when choosing how to add value to your home. Let's take a look.
Kitchens upgrades
American families spend a great deal of time in the kitchen and this became even more true during the pandemic. Buyers will expect a high-end and functional kitchen. Upgrading yours will not only provide your family with a space designed to fit their needs but will also provide a solid return in the future. Be advised – renovating your kitchen while living in your home can be a challenge. However, there are ways to mitigate the upheaval of this upgrade by completing comparatively simpler projects to enhance the space.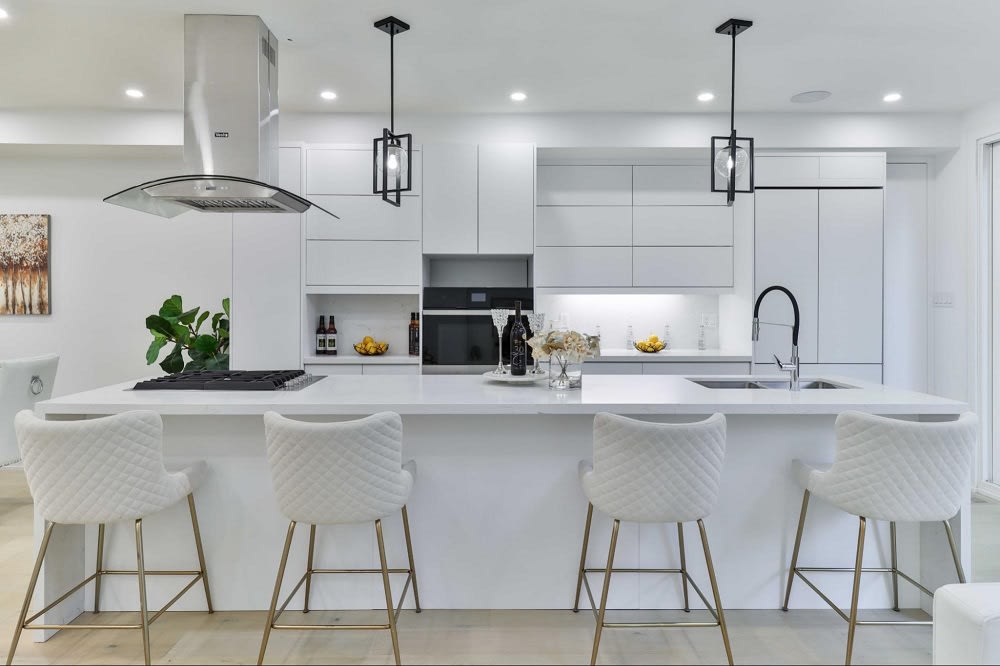 Simple upgrades can create dramatic changes. The layout of your kitchen is critical to the flow of traffic in your home, and if it's working and you just need stylistic upgrades, keep it as is.
Resurfacing cabinets
, adding new hardware, changing out your sink or faucet, adding a backsplash, and installing new lighting fixtures can add style and function to the space. In addition, these are typically lower-cost items with a return of approximately 80% when you sell your home.
Gutting the kitchen is a big step but you could be rewarded with the kitchen of your dreams and realize an 80% - 85% return on your investment. Change the layout, install high-end appliances, remove walls to create an open concept – or add walls to close it in, and install the perfect island. If you are living in the home, be prepared to have things turned upside down for the duration of the project. A temporary kitchen may offer a solution to lessen the challenges of this upgrade.
Roof repairs and replacements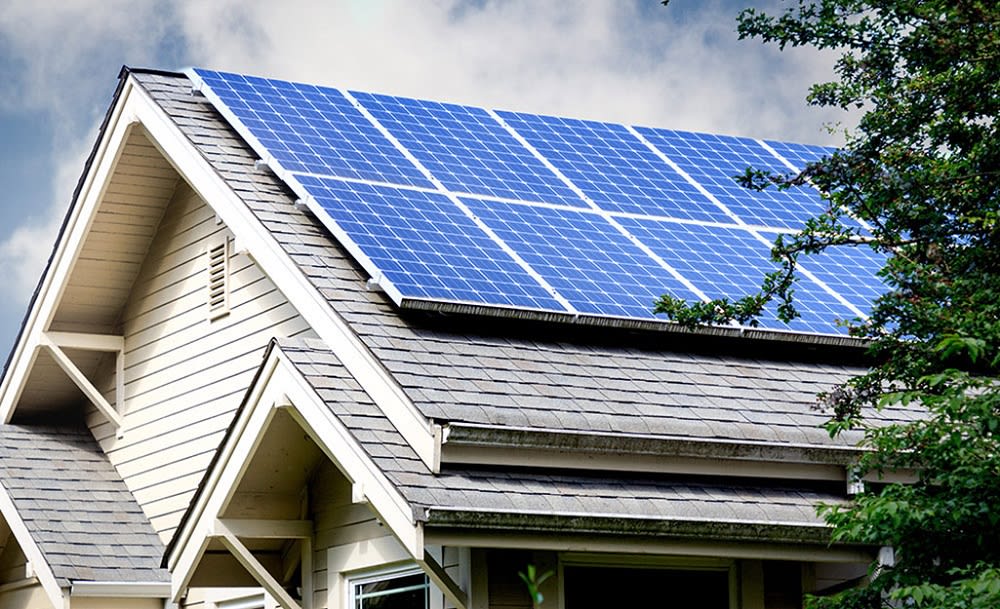 A leaky roof could wreak havoc on a household, ruining prized items, floors, cabinets, and anything the water or snow could drip onto. Replacing a roof can be an expensive project but homeowners will be rewarded with almost a 100% return on the investment. Today, there are a large variety of roofing options available adding style, function, and sustainability to the home.
Sustainable roof panels
offering solar energy could not only add value to the home but also decrease energy costs.
Installing new garage doors
A stylish garage door could make a considerable difference on your home exterior especially if they face the front entrance of your home. Homes for sale in Magnolia could realize an 85% return on investment when upgrading the garage door as it is the entry point for many homeowners. Consider updated technology when upgrading your garage door to add value and make your life simpler. Having a "
Smart Door
" installed will ensure it is always closed when it is supposed to be and opened automatically at your convenience.
Hidden upgrades help the environment
Having the most energy-efficient home on the block not only saves you money but functions as an attractive feature when prospective buyers are considering your property. As buyers want to see utility costs when purchasing a new home, having a lower number here could equal a higher offer on the home.


The return on investment is realized not only when you sell the property but also in your annual utility costs. Heating and cooling bills could be decreased by as much as 15% with energy-efficient upgrades, as upgraded insulation will save you costs throughout the year. Windows leaking air, inefficient hot water heaters, and an outdated HVAC system could all be costing you money day after day. Sometimes the upgrades which make the most financial sense are things you do not see daily but will realize an almost 100% return on your investment.
Landscaping revamps
Nothing makes a home feel more welcoming than updated landscaping. Hiring a landscape designer or taking up the project on your own will add value to your home. Planting adequate plants to soften the space, adding exterior surfaces for comfortable outdoor seating, and having plenty of usable outdoor space will cultivate a comfortable and inviting environment.
Additionally,
outdoor lighting
adds warmth, security, and function to your outdoor space while planting a few trees in your yard creates natural shade and an ideal place to hang a hammock. Work with a landscape designer or your local nursery to ensure you select trees best suited for your property. To truly go all out, designing and constructing the perfect outdoor kitchen with comfortable seating will make your yard the envy of any future buyers.
Adding square footage
Sometimes you just cannot upgrade your house to suit your family's needs adequately because you do not have the physical space. Adding square footage to your home resolves this problem. Done correctly, the investment will give you the space you need and a healthy return when you sell your Magnolia real estate. This could be accomplished in a number of ways:
Bump out the kitchen to gain a walk-in pantry

Add on a four-season room to enjoy nature year-round

Convert the basement to living space for a growing family's needs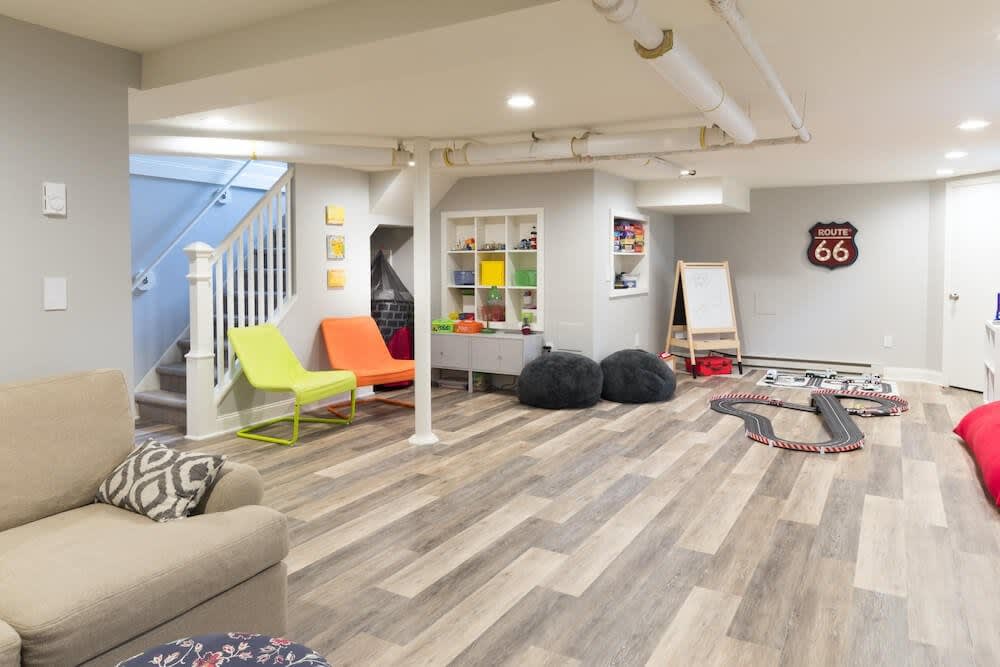 Having communal spaces functional for everyone in the family adds value beyond dollars. Providing an energy-efficient home lowers the property's impact on the environment and your annual utility costs. If you want to learn about more remodels which will increase your home's property value or about Magnolia real estate, please don't hesitate to reach out to
trusted agents at The Mr. Magnolia Team
for expert guidance.