Located in the heart of Seattle,
Magnolia
is an urban oasis with plenty of opportunities to socialize with neighbors, get out and about in nature, and enjoy public beaches during the warmer months. Just a few minutes from Downtown Seattle, Magnolia is popular for those who want a laid-back lifestyle while still enjoying all of the amenities of a big city. Whether you already own Magnolia real estate or are considering relocating to this idyllic neighborhood, you'll want to know what restaurants are nearby for a casual lunch or a romantic date night.
If you're looking for a restaurant with an intimate atmosphere paired with outstanding Italian food, Mondello needs to be on your must-try list. The chefs at this little gem are focused on using the freshest ingredients possible when crafting their delicious meals. Some local favorites include the vongole (Manila clams sauteed in white wine and garlic), la puttanesca (pasta, capers, anchovies, and kalamata olives in a spicy basil tomato sauce), and gnocchi al gorgonzola (house-made ricotta gnocchi in a gorgonzola sauce topped with walnuts and parmesan). Make sure you select a glass (or bottle) of your favorite wine from the restaurant's extensive list to turn your meal into a celebration.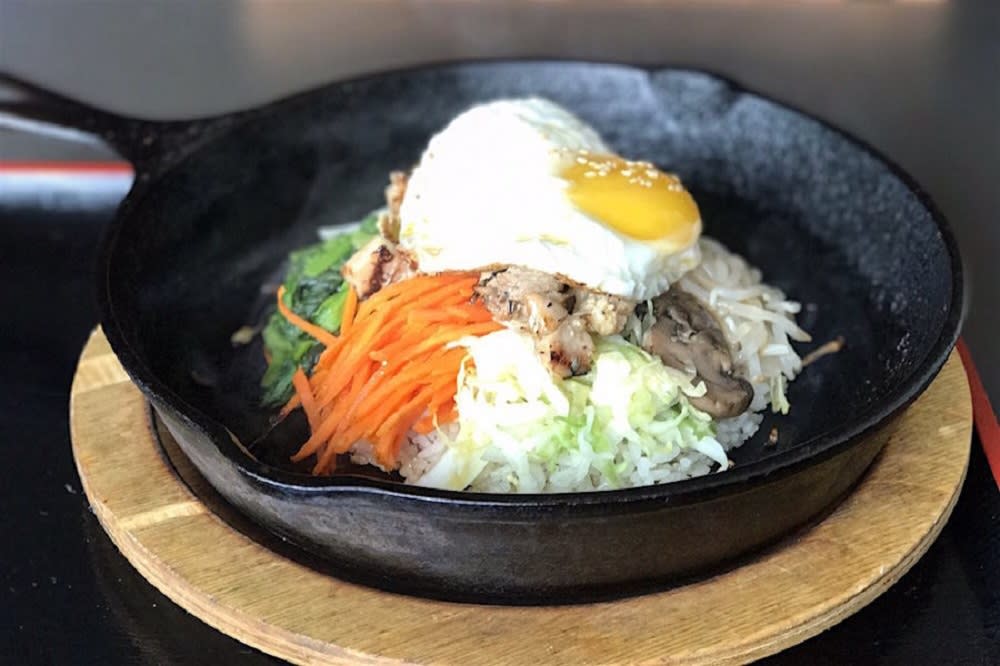 Image courtesy of Hoodline
A casual vibe and authentic Asian cuisine will greet you when you visit Mura Asian Eatery. You may want to arrive early if you plan to eat here, though, since there's limited seating. However, it's well worth the wait for the restaurant's pork katsu, kimchi and pork belly fried rice, spicy stir-fried seafood, and bulgogi. Mura also has red and white wines, a selection of sake, and several beers for patrons to enjoy with their meals.
Located just a few minutes away in the Queen Anne neighborhood, you'll find a stunning building with floor-to-ceiling windows so guests can take in the breathtaking sights of Lake Union and the Cascade Mountains, Canlis is a favorite for those who own Magnolia real estate and want to celebrate a special occasion. Executive chef Aisha Ibrahim creates inspired and unique dishes for the adventurous as well those who prefer more traditional fare. A four-course meal with options like Dungeness crab salad (first course), shaved Wagyu with oyster emulsion and ogo powder (second course), sea bream with savoy cabbage, and koji butter sauce (third course), and warm apple cake (fourth course) is $165 per person. Canlis also boasts one of the best wine lists in the world and has been the recipient of the Wine Spectator Magazine Grand Award for 24 consecutive years.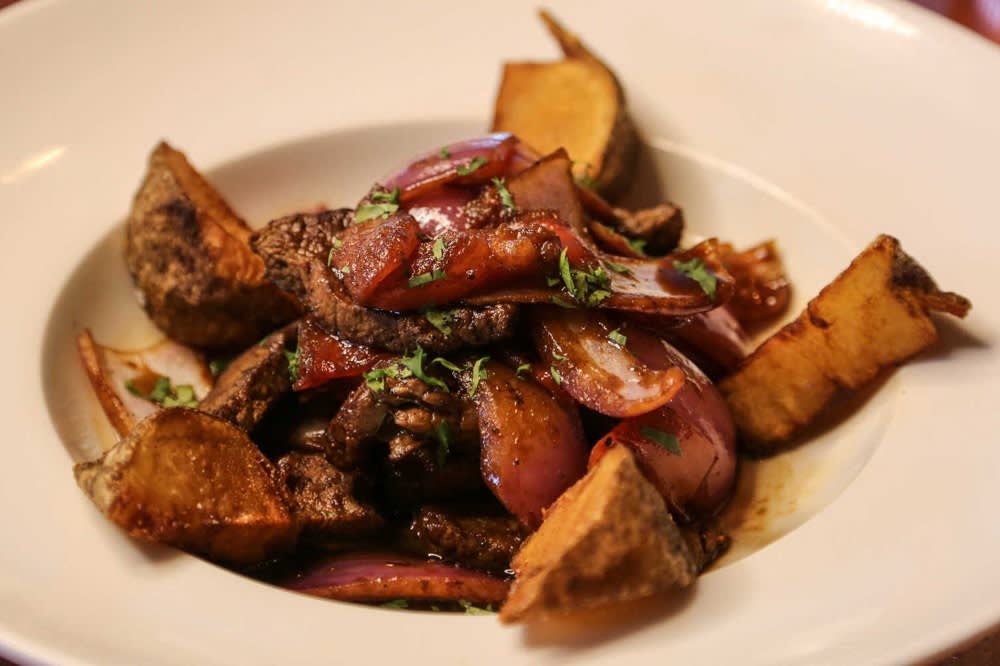 Image courtesy of Pink Salt
If you're in town to look at homes for sale in Magnolia, make sure you stop into the Peruvian-inspired Pink Salt for a delicious meal and some live music. A fusion of Chinese, Italian, Japanese, Spanish, and African-style cooking, the Peruvian fare at Pink Salt includes a selection of ceviche as well as dishes like Cordero [achamanquero (lamb shank roasted with veggies, potatoes, and herbs) and pan y chicharron (slow-roasted pork belly on homemade bread with fried sweet potatoes, carretillero, and salsa criolla). Not only is the food here amazing, but the atmosphere (think pink salt walls and plenty of candles) is also ideal for date night.
Top-notch service and a location on the waterfront are two of the selling points of this restaurant and event space. Seafood lovers will rejoice when they look at the menu, which is jam-packed with fresh options like crab-stuffed colossal prawns, seafood towers, sushi, and sake marinated black cod. Select one of the restaurant's favorite house cocktails, like the lavender cosmo or the cucumber-elderflower smash, to go along with your meal. Those who own Magnolia real estate and want to plan a wedding, party, or any event can choose from one of three private rooms at Palisade with indoor or outdoor dining.
Whether you want to meet your Magnolia real estate agent for a drink before looking at homes for sale or want to take the family out for breakfast, Serendipity is the place to go. For breakfast, enjoy homemade pastries or breakfast burritos, while chopped chicken salad and burgers are excellent choices for lunch. Prefer to meet in the 21 and over lounge? Sip on a house martini, draft beer, or glass of wine while enjoying anything off the café's menu for appetizers or dinner. Spicy buffalo wings, extreme nachos, and gorgonzola fries are just a few of the selections that pair well with a drink!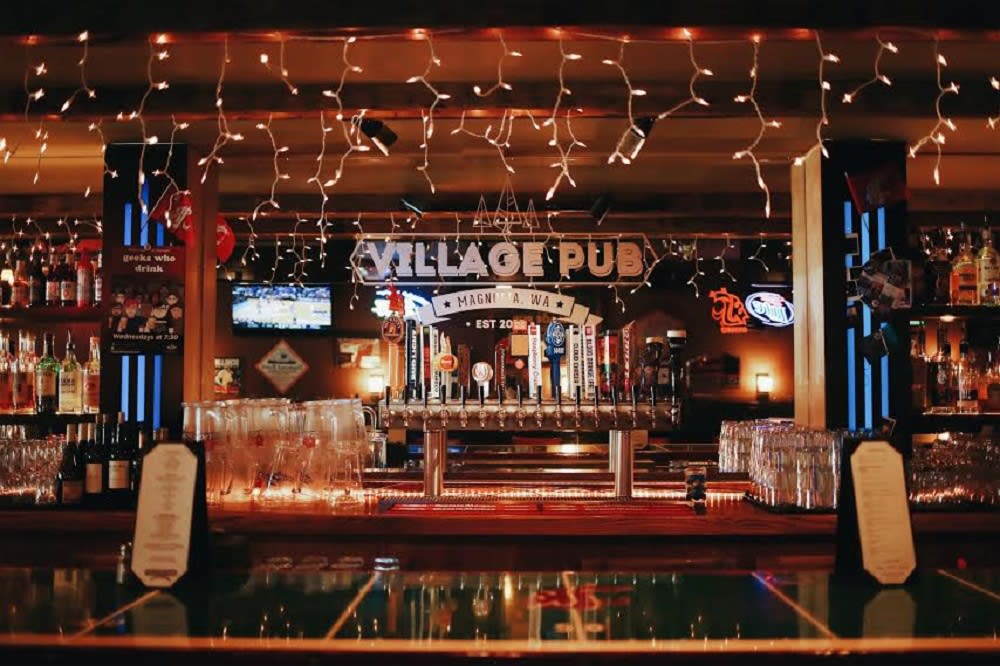 Image courtesy of Magnolia Village Pub
Dubbed Seattle's favorite sports bar, Magnolia Village Pub is the perfect place to stop in for a happy hour drink after looking at homes for sale in Magnolia. It's also a staple for residents who want a one-stop location to meet their friends for wine, watch a game, or bring their kids for dinner. In addition to a full bar (and strong drinks), the pub has a great selection of food—including a kids' menu. Munch on a soft Bavarian pretzel while drinking a beer and watching the Krakens, dine on a buffalo chicken salad with your wine as you discuss the latest book club selection, or order some fish tacos while the kids indulge in corndog puppies and tater tots.
Looking for Magnolia real estate?
Whether you already own a home in this beautiful section of Seattle or you're on the hunt for homes for sale in Magnolia, knowing where the best restaurants in the area are is always a good thing. Reach out to
The Mr. Magnolia Team
for the best service in the city.