If you're a lover of all things coffee, then
Magnolia
is the place for you! This Seattle neighborhood is home to some of the best coffee shops and cafes in the city and is just a short distance from the original
Starbucks
store on Pike Place. Read on to discover seven of the best coffee shops in Magnolia that you won't want to miss.
Seven coffee shops near Magnolia real estate
Uptown Espresso - Magnolia
Uptown Espresso's Magnolia
location is at 3223 W McGraw Street. They're open from 6 a.m. to 4 p.m. Monday through Thursday, 7 a.m. to 2 p.m. Friday and Saturday, and 7 a.m. to 4 p.m. on Sunday. From the beverage menu, select coffee options like a shot of espresso, cappuccino, Caffe Viennese, Caffe Generra, and drip coffee.
Pair your beverage with fresh-baked treats like monkey bread, ham and brie croissants, peanut butter cookies, blueberry coffee cake, etc. There is also a grab-n-go menu that's popular with locals seeking a quick bite to eat on their way to work or on their lunch break. Try grab-n-go options like egg bite muffins, honey brie ham on baguette, or the sausage, egg, and cheese on brioche.

Petit Pierre Bakery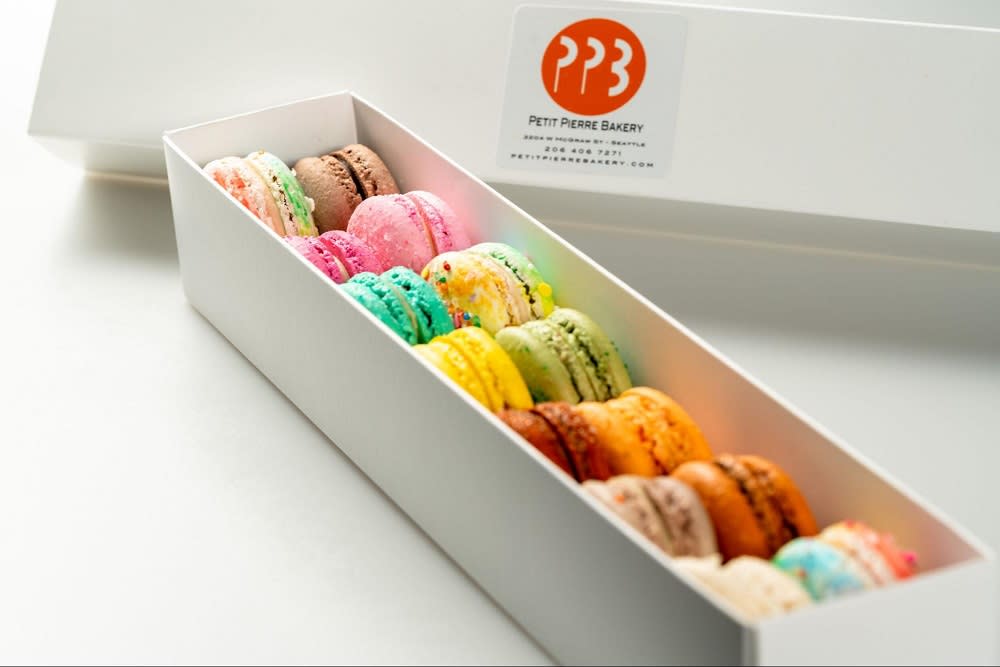 Petit Pierre Bakery
is located at 3204 West McGraw Street. If you're searching for homes for sale in Magnolia, stop by and enjoy free refills on the La Tierra 100% Arabica drip coffee. Try espresso options like the macchiato, flat white, or mocha. House specialty coffees include the cinnamon dream and honey lavender lattes.
In the morning, pair your beverage with savory options like the bacon chive biscuit or ham and cheese croissant. Try treats like pain au chocolat, fresh scones with berries, and coffee cake for a sweeter pairing. For lunch, pair your coffee with sandwiches like the grilled vegetable panini, chicken salad, or Parisian. The lunch menu also includes salads, quiches, and soups.

Serendipity Cafe and Lounge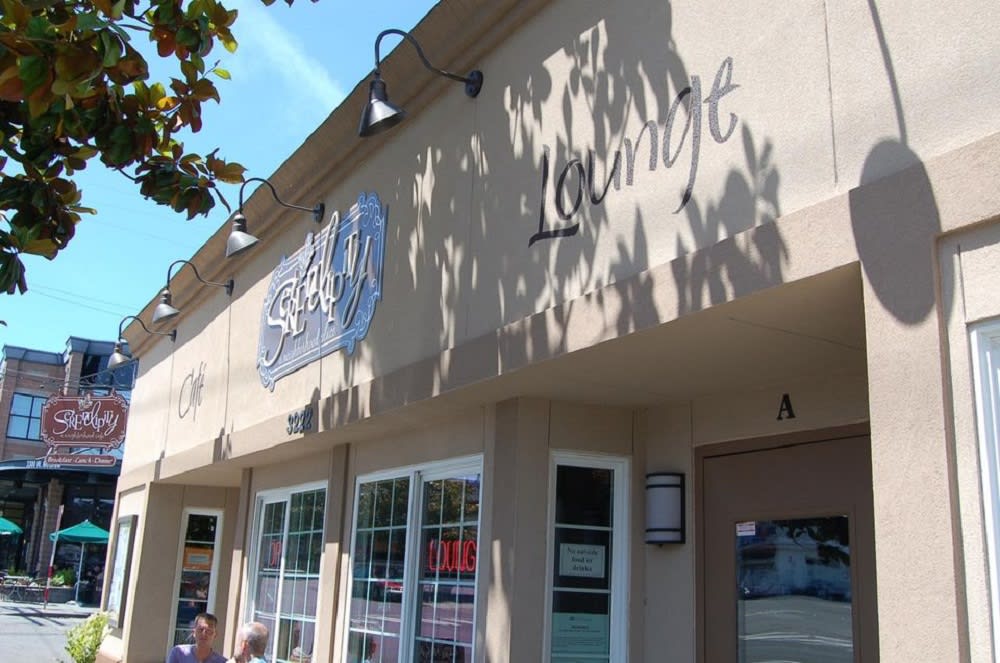 Serendipity Cafe and Lounge
can be found at 3222 West McGraw Street and serves all three daily meals and is a popular family-friendly spot due to its play area with books and games for the kids. The lounge is for adults age 21 and older and is only open in the afternoon and evenings. The cafe is open from 7:30 a.m. to 8 p.m. daily, while the lounge opens at 3 p.m. on weekdays and at noon on weekends. Stop by for drip coffee, americano, or lattes from the full espresso bar. Serendipity uses local Herkimer Coffee beans for its espresso offerings.
For breakfast, pair your coffee with options like egg scrambles, pancakes, burritos, and more. To make your meal an indulgent brunch option, pair your breakfast selection with an alcoholic beverage like the breakfast margarita or mimosa. For lunch and dinner, start with an appetizer like the beef sliders. Soup and salad options include the soup of the day and a chopped salad with chicken. Cafe favorite main dishes include fish and chips, quesadillas, and baked mac and cheese. The menu also includes a large range of sandwich and burger options.


The lounge offers wine, beer, and cocktails, including Milbrandt Merlot, Black Raven Trickster IPA, and house martinis. Try house cocktails like their Latin Manhattan, Whiskey Rita, or Watermelon Margarita.

Discovery Espresso and Juice
Discovery Espresso and Juice
is located at 3103 West Jameson Street. Espresso options come in small, medium, and large and cost under $5. Try the drip coffee, americano, or mocha, or branch out to the iced tea or 20-ounce smoothies. The smoothie menu includes a banana split-inspired smoothie, a creamsicle-inspired one, protein powder, muscle powder, or a berry and orange juice option. Discovery Espresso also offers a breakfast sandwich in your choice of ham or turkey. The coffee shop is open Wednesday through Friday from 7 a.m. to 3 p.m. and on the weekend from 8 a.m. to 4 p.m.

Ugly Mug Cafe
The
Ugly Mug Cafe's
closest location to Magnolia is 1607 West Dravus Street, about 1.3 miles away. Stop by for locally-roasted coffee flavors like Espresso Yourself or the Guatemala Huehuetenango Francisco Bravo. Pair your coffee with a bagel, avocado toast, or a sandwich. You can
buy their coffee beans online
, but the cafe requests you allow three days of processing time before shipping to allow the beans to be roasted fresh for you. The cafe is open from 8 a.m. to 3 p.m. daily.

Caffe Appassionato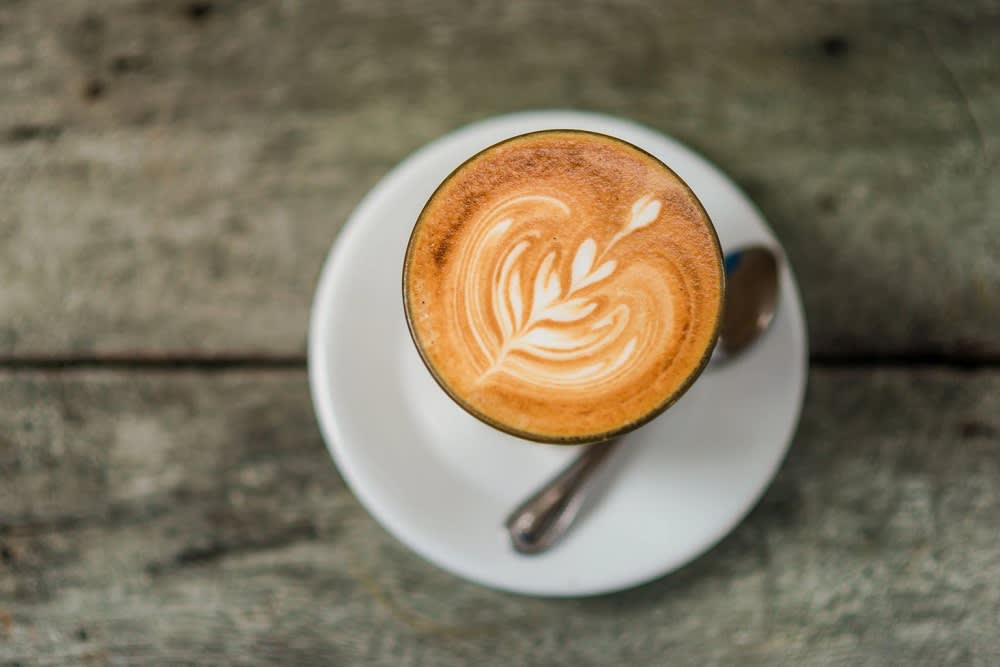 Caffe Appassionato
is located at 401 21st Avenue West. This roastery recommends guests download the
Joe App
to pay ahead for pick up at the drive-thru or counter. Magnolia residents may also enjoy home delivery of their coffee beans by emailing
[email protected]
or by calling 206-281-8040. Customers can also place orders through
Uber Eats
. The roastery and tasting bar is open from 6 a.m. to 5 p.m. Monday through Friday and from 7 a.m. to 4 p.m. on the weekends.

Starbucks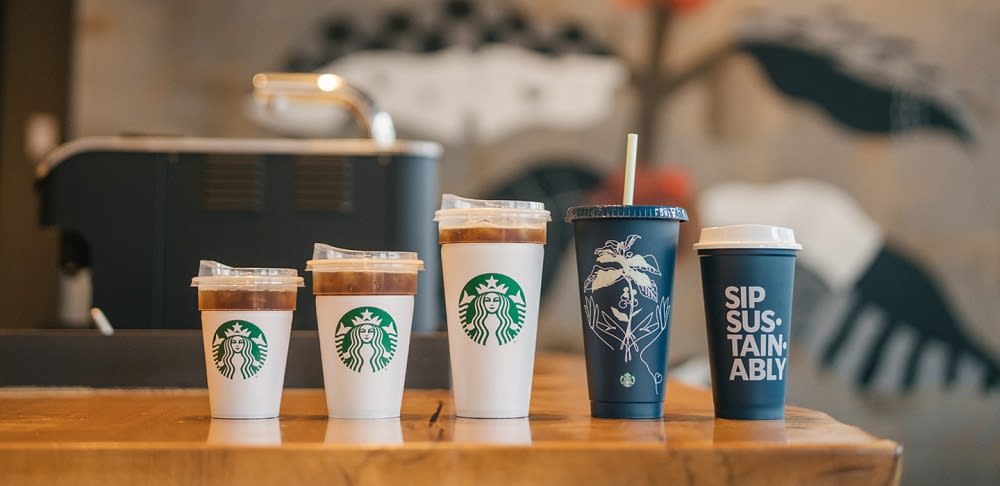 Photo Courtesy of Starbucks Stories
If you're willing to wander a bit during your search for Magnolia real estate, the famous
Pike Place Starbucks
location is just 4.5 miles away from Magnolia at 1912 Pike Place and is worth a visit. Keep in mind you'll have to stand in line before you
try
the new iced toasted vanilla flavor in your oat milk shaken espresso, or choose the pink or dragon drinks as a fun way to welcome spring.
Ready to move to Magnolia?
Magnolia is a great place to live with plenty of excellent coffee shops. We hope you'll be able to check out some of the ones we've listed here, and if you're interested in purchasing Magnolia real estate, reach out to local
real estate expert Corey Hays
.